2 HEADED DOG has been performing in Los Angeles for over twenty years. Known for their absurd characters and loose improvisational sketches, 2HD has dropped their own brand of funny junk on stages all over town. Theatre/Theater was their original home, then Largo on Fairfax as well Largo at the Coronet. The Steve Allen Theater currently serves as home base where they perform monthly. The group has appeared at numerous comedy clubs, comedy festivals, theater benefits, weddings, private events, etc. over the years, as well as repeat performances at Lucha VaVoom and The Brookledge Follies.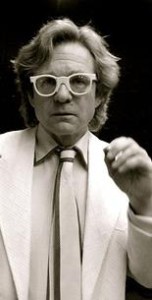 JIM TURNER was a charter member of the comedy group, Duck's Breath Mystery Theater.
Film credits include Bewitched, Golf In The Kingdom, The Ref, Lost Boys, Cold Blooded, Grunt; the Wrestling Movie, The Right Stuff, Joe's Apartment and 364 Girls a Year.
He appeared regularly, and ran for President on MTV as Randee of the Redwoods. Randee's Presidential whistle-stop-tour in 1988 – under the banner "JUST SAY WHOA" – was derailed by an evil Republican.
Turner was a series regular on HBO's ARLI$$, playing the ex-quarterback with a gambling problem. He was also a series regular on CBS' If Not For You, the star of ABC's Once a Hero, and has guest starred on Castle, Party Down, Lucky Louie, Big Bang Theory, Franklin & Bash, Boston Legal, and The Larry Sanders Show.
Theater credits include the much acclaimed Girly Magazine Party, The Return of Pinnochio, The Brain That Wouldn't Go Away, and 2 Headed Dog.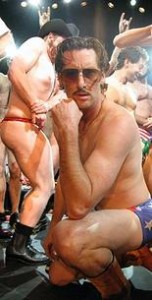 MARK FITE is a founding member of Two Headed Dog. Fite has created roles in several other comedy shows in Los Angeles including Bob's Holiday Office Party, The Rudy Casoni Show, and Girly Magazine Party. He has performed at The Comedy Store, The Improv, Upright Citizens Brigade, The Comedy Festival in Las Vegas, The U.S. Comedy Arts Festival in Aspen, and San Francisco Sketchfest.
He has worked with several notable theatre companies in Los Angeles, including The Actors' Gang, Theater of NOTE, and The Padua Hills Playwrights' Festival, as well as a run at the Geffen Playhouse.
Television credits include recurring voices on SpongeBob SquarePants, Parenthood, Mike & Molly, Grey's Anatomy, Rules of Engagement, Rizzoli & Isles, The Naked Trucker & T-Bones Show, Arliss, Tenacious D, Mr. Show, Friends, Seinfeld, and NewsRadio.
Film credits include Independence Day, Godzilla, SpongeBob SquarePants 2, Off The Lip, and Happy Endings.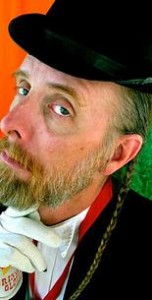 DAVE (GRUBER) ALLEN is probably best known for his role on TV as "Mr. Rosso" in Freaks and Geeks. Since co-starring with friends David and Steve Higgins in their live-act-turned-TV show, The Higgins Boys & Gruber (The Comedy Channel) to co-starring more recently in another live-act-turned-TV show, The Naked Trucker & T-Bones Show (Comedy Central).
Gruber performs regularly at Largo in LA and has had recurring TV roles on such shows as Gilmore Girls and King of the Hill, to guest star appearances from Frasier to Malcolm in the Middle.
His film credits include; Anchorman, Stepfather, Funny People, and Bad Teacher. He recently has been touring throughout the U.S. with Joel Hodgson's, Cinematic Titanic: Live!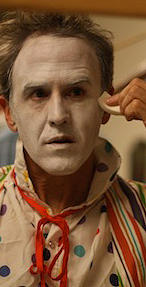 CRAIG ANTON began working comedy clubs in 1978, while still in high school. As a stand up, his comedy has been featured on Late Night with Conan O'Brien, The Jay Leno Show, Jimmy Kimmel Live, and Comedy Central.
As a comic actor Craig was an original cast member on MADtv. Most recently he's been seen on: Mad Men, 2 Broke Girls, The Office, Entourage, Weeds, The Sarah Silverman Program, Everybody Loves Raymond, Curb Your Enthusiasm, King Of Queens, and played the dad on the Disney Channel series, Phil Of The Future. He recently received his MFA in acting and directing and is a member of faculty at Cal State Long Beach.